Using new and innovative technologies to provide our clients with complete, comprehensive, and environmentally responsible services.

Demolition
Demolition Services Tailored Just For You

Stillhouse Repairs
Repairs You Can Depend On

House Raising
There Are Many Benefits To "Raising The House"

Masonry
We Have Everything To Spruce Up Your Space
Get a Quote For Your Project
No Project Too Big Or Too Small
Family owned and operated since 1995, we pride ourselves on maintaining deep ties to our community, while delivering a lasting and sustainable (literal) foundation for our clients.
Based in Monmouth County and operating throughout the Mid-Atlantic, including Connecticut, we offer a wide range of services, performed by a staff of highly qualified and seasoned professionals.
Such services include all aspects of Demolition, Foundation Repair & Construction, Full Service House Lifting, House Elevation, & House Raising, along with Concrete Masonry, Flatwork, & Hardscaping and including Rigging, Heavy Lifting, and Emergency Salvage related services.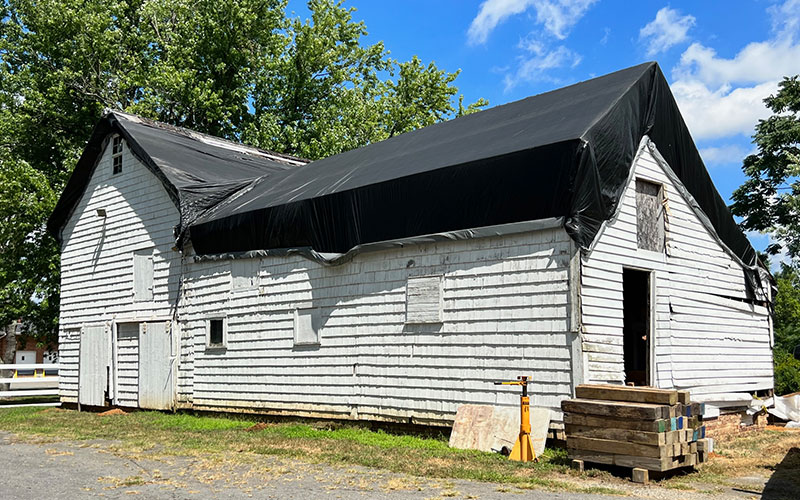 Historic Renovation of Late 1700's Barn
This barn is part of history. And because of the historical significance of it, it is a complex project to restore it and keep it true to the time period it was built.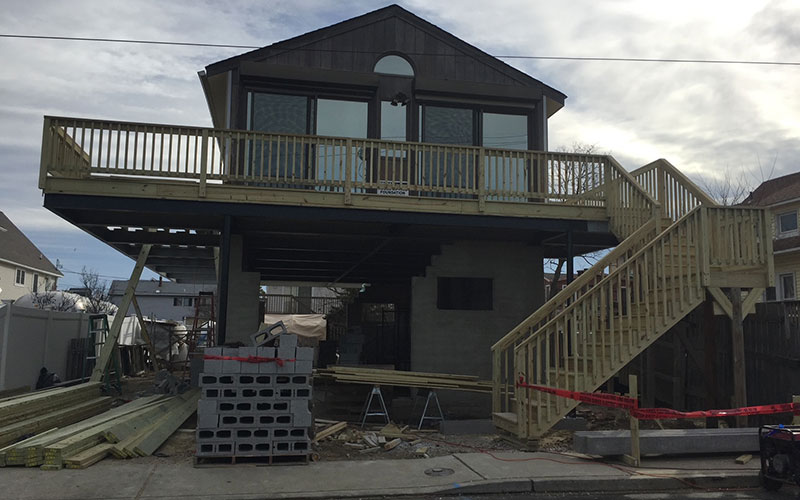 House Lift and Structural Steel Installation
Tribar completed this house in an AE zone. The house was lifted 12 foot in the air and a foundation with steel supports were installed.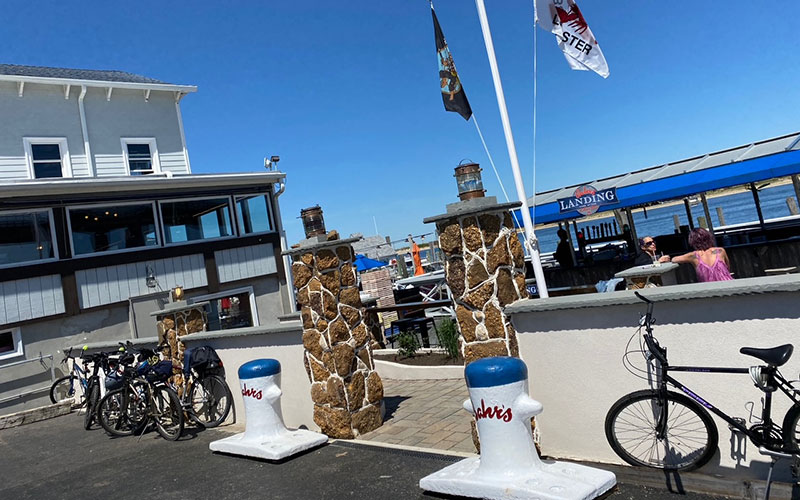 Bahrs Landing - New Outdoor Patio and Fireplace
Installed retaining safety wall in the parking lot of Bahrs Landing. This wall had to be built to the specs provided by the engineer to protect the newly created outdoor dining area from the parking lot.
Tribar Services Inc completed all aspects of the job on-time and in the most professional manner.
The entire Tribar staff is conscientious and very pleasant to deal with. You and your employees have gone out of your way to make sure our employees, their well-being and their convenience (i.e. our parking area) were priorities and were accommodated.
Permit Solutions has done many projects with Tribar Services and we are always impressed with their performance especially when dealing with highly specialized demolition. The planning and execution of their projects and completion in a timely fashion make them one of our top favorite clients to work with.
950 Route 36, Suite 101, Leonardo, New Jersey 07737
License number: 13HE00003400